BLOG
IAQ: BETTER Than Industrial Clean Rooms for Homes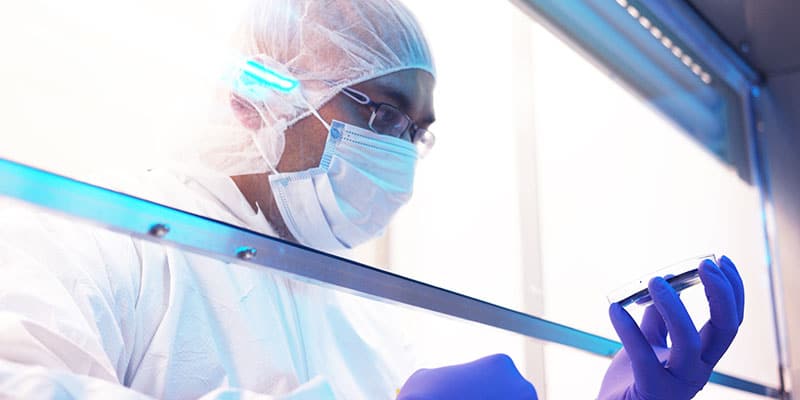 When it comes to equipment, it can take decades for product evolutions to come. Nothing in HVAC has changed as quickly, nor as much, as the number and type of IAQ products that are now available. Even before COVID, changes were happening, and now new products seem to pop up weekly.
One consideration when evaluating your IAQ product offering might be where the product or technology was developed. I'm not referring to a "space station" story but to real-world installations that span years and even decades of proven performance.
In SecureAire's case, the core technology was developed for commercial and industrial clean room applications where even the smallest airborne particles,0.50 microns and smaller, presented a problem. For example, over 30 years ago IBM was struggling with quality control on microcircuits being manufactured on silicon disks. At the time, it was barely imaginable that electrical circuits could have a mere 0.10 micron spacing between them. When something as common as an airborne virus (SARS-CoV-2 is 0.12 microns and larger) would short out an entire chip it got their attention. Since then, SecureAire has been proven in thousands of applications to remove, capture and destroy all airborne contaminants…effectively and safely.
Here are the top 5 IAQ Complete Solution considerations:
Remove all airborne contaminants from the occupied space
Return them to a high-efficiency filter for capture
Destroy all pathogens and bond them to the filter so they don't reenter the airstream
Produce ZERO ozone, radicals or other harmful byproducts
Do not excessively restrict airflow and cause harm to the HVAC equipment
There is no other technology, or any combination of technologies, that can accomplish The SecureAire Complete IAQ Solution.
Would you like to know more? Contact us today and let us know how we can help provide you and your customers the healthiest, cleanest and safest air possible today.
PS. Want to experience SecureAire's capabilities for yourself? Ask us about our generous Personal Use Program… it comes with a Money Back Guarantee!