BLOG
SecureAire Continues Executive Expansion as ROI on Indoor Air Quality Drives Increased Sales in the Commercial Market

Dunedin, FL – The nation's leading air purification company, SecureAire Technologies, LLC, has expanded its executive team with the hiring of Jeremiah John as Vice President of Finance and Joseph Vandehey as Western Regional Manager. The company also promoted Harold Greer to Vice President of Sales, Distributed Markets. The executive expansion is a result of increased sales in the commercial market, specifically health care facilities and cannabis-related indoor agriculture, both markets which have demonstrated a significant return on investment for better indoor air quality.
"Health experts are sounding the alarm – air quality is worse than it has ever been and it's causing serious health problems for individuals and financial costs for businesses. Fortunately, our technology can significantly improve air quality indoors, where Americans spend 90% of their time," said Frank Stamatatos, President of SecureAire Technologies. "Thanks to our talented new executive team, we now have the capacity to help more people realize the benefits of clean indoor air."
SecureAire's technology is the only air purification system on the market today proven to remove up to 99.9% of harmful fine and ultrafine air particles in real world testing. In a 2021 study conducted at St. Mary's Hospital for Children in New York, SecureAire's ACTIVE Particle ControlTM technology was found to reduce hospital-acquired infections by 45%, allowing the hospital to significantly reduce costs and protect against potential liability. In addition, ACTIVE Particle ControlTM technology has been proven to prevent mold and bacteria growth at cannabis grow facilities in Florida, resulting in higher plant yield up to 20% and improved quality.
In the U.S. and around the world, air quality is deteriorating. A new "State of the Air" report released by the American Lung Association reveals that 40% of Americans, or about 137 million people, live in places with unhealthy levels of air pollution. The World Health Organization also reports that 4.2 million people die each year as a result of air pollution and about 99% of the world's population lives in places where air quality fails to meet safety guidelines.
SecureAire's new, expanded executive team is well-positioned to help customers address these problems and benefit from better indoor air quality.
Jeremiah John, Vice President of Finance, previously served as Controller for Freedom Fuels & Commodities, LLC in Austin, Texas where he was responsible for all accounting functions for the company. John has a Bachelor of Business Administration and Finance from Texas State University – San Marcos.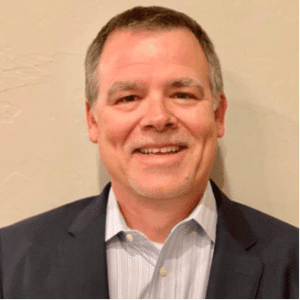 Harold Greer, Vice President of Sales for Distributed Markets, has served as SecureAire's Residential Business Development Manager since February 2021. Greer has spent the past two decades working in the HVAC and supply sectors.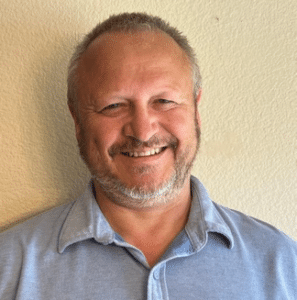 Joseph Vandehey, Western Regional Manager, has 30 years of sales and marketing experience and most recently served as Southwest Regional Sales Manager for Particle Measuring Systems.
###
About SecureAire Technologies, LLC:
SecureAire is the premier air purification company in the United States serving both the residential and commercial markets. SecureAire's proprietary, cutting-edge Active Particle Control (APC)TM Technologies represent the most valuable scientific progress in air filtration in decades. This technology has been proven to eliminate superfine contaminants in the air which traditional HEPA filters are unable to neutralize, including viruses, bacteria, fungi, and volatile organic compounds (VOCs).